Download Windows 11 free, how to get it
---
Download Windows 11 free, here's how to experience the extraordinary features of the new version of Windows.
di Antonio Lamorgese
---
If you are already a user who owns Windows 10, you can download Windows 11 for free and immediately test the beta version, released a few days ago by Microsoft. Logically, not all computers will be able to run and install Windows 11. There is a safe way to check if your computer will be able to run this new version of Microsoft's Operating System.
1. Windows 11 Requirements
So, you need to check the compatibility between Windows 11 and your computer. In this regard, you can download and install the Win11SysCheck app, directly from its home page, to check the compatibility between your PC and Windows 11. Or, there is another application called WhyNotWin11 that performs the same checks as the previous app, on your pc, and it will display a report where you will be able to understand why your computer does not support Windows 11.
WhyNotWin11, unlike Win11SysCheck, is equipped with an easy-to-use graphical interface. WhyNotWin11 is freely downloadable from this web page.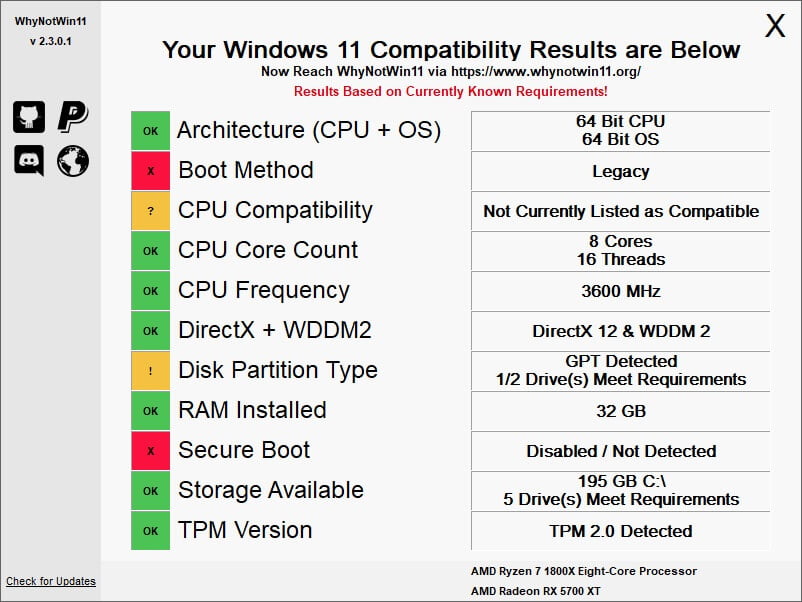 If your PC meets the minimum requirements, you can upgrade your old operating system to Windows 11.
2. The Windows Insider Program
At this point, after checking the compatibility of your computer to install Windows 11, you just have to register as a member of the Windows Insider program, which is also free. Once enrolled in the Windows Insider program, you will have the opportunity to receive exclusive access to various services, including:
a) Find out, in advance, the new features and updates of Windows. Read the blog posts by Windows Insiders to stay up to date.
b) You can join the Windows Insiders community to read their articles and get Windows tips and tricks.
c) In addition, you will be able to meet Microsoft experts in person at events that will gradually be promoted, and where only Insiders will be able to participate.
In short, becoming a Windows Insider will give you the opportunity, in advance, to know all the news on Microsoft systems.
Anyway, as a member of the Windows Insider program, you can freely download the new build of Windows 11 and test all its amazing features.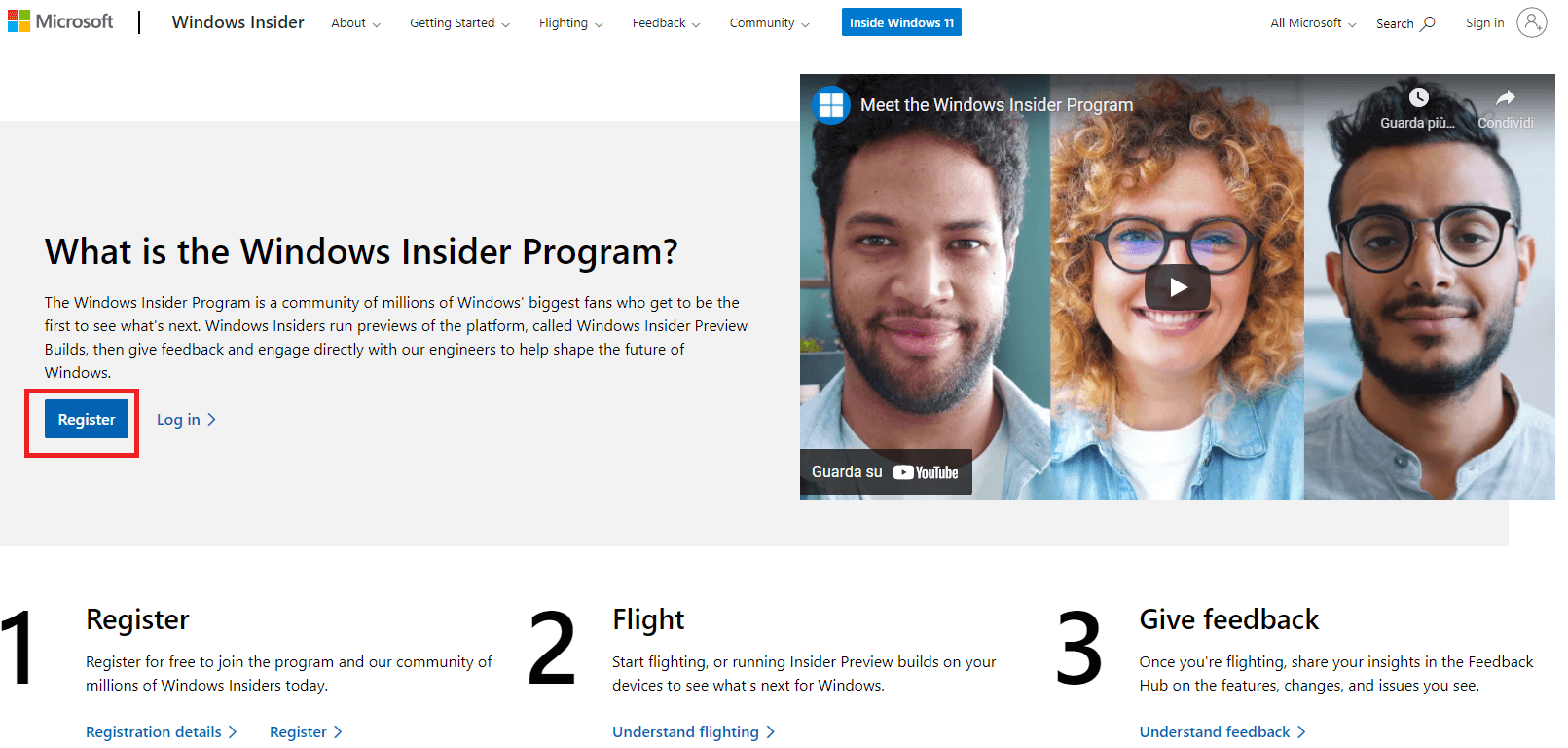 To install windows 11 it is necessary, but even better, to start with basic windows 10 installed on your computer. If you haven't made the switch to Windows 10 yet, don't worry – read this guide which will get you to download Windows 10 for free and still works smoothly.
Well, now you are ready to move to Windows 11 and permanently update Windows 10, thus obtaining a more reliable operating system full of additional features, which you will be able to appreciate later in the guide.
3. Download Windows 11 Preview as an Insider
As I mentioned earlier, if you are a member of the Windows Insider program, you can immediately download the beta version of Windows 11. However, it is important to remember that beta versions, and in particular the first ones, like this one, tend to have almost always anomalies.
This version of Windows, like all beta-version applications, should never be installed on your computer, which you usually use for work, but it is better to have a PC used only to test software in the initial design phase.
Soon the public version of Windows 11 will be out and, consequently, it is better to wait for the release of this release, or better yet, the official version which, according to Microsoft, will be released by the end of 2021. Anyway, if you are interested in trying Windows 11, here's how you need to do.
a) Make sure you have a licensed version of Windows 10 on your computer and that you have PC administrator credentials. Sign up for the Windows Insider Program if you haven't already. Or, if you already have the credentials to log into Windows Insider, log into the program with your credentials and click Start publishing period.
b) Go to Settings> Update & Security> Windows Insider Program. At this point click on Start.
c) Under Choose an account to get started, select + to connect the Microsoft account you signed up with and continue.
d) Follow the instructions to choose the experience and channel through which you want to get Insider Preview builds:
The Dev channel (for developers), the beta channel (for early adopters) or the Release Preview channel (for those who want to get the latest versions before they are released). Currently this build is present on the Dev channel dedicated to developers.
e) Check the privacy policy and click on Confirm and then on Restart now.
f) After your computer restarts, make sure your data settings are correct so you can download the Preview without a hitch. To do this, go to Settings> Privacy> Diagnostics and feedback and make sure that the switch, related to "Optional diagnostic data" is set to On.
g) At this point, go to Settings> Update & Security> Windows Update. Click the Check for Updates button. Based on your settings, you should see the latest build available.
From now on, your computer should update to Windows 11 just like it does any other operating system update.
4. Download Windows 11 stable release
Once Windows 11 is available, for all Windows users with compatible computers, you will be able to download it as you would any new version of Windows. To do this you need to go to Settings> Update and security> Windows Update and click on Check for updates.
If Windows 11 is available, you will see an entry for the Update of the features to Windows 11. Then, click on Download and install.
Windows 11 features a completely different design, with more pleasing colors, rounded window corners, a different startup sound notification, and overall a very similar appearance to a Mac computer.
The Windows Start menu has been completely redesigned, moved from the bottom left of the screen to the center of the monitor, with app icons arranged in the center of the panel itself.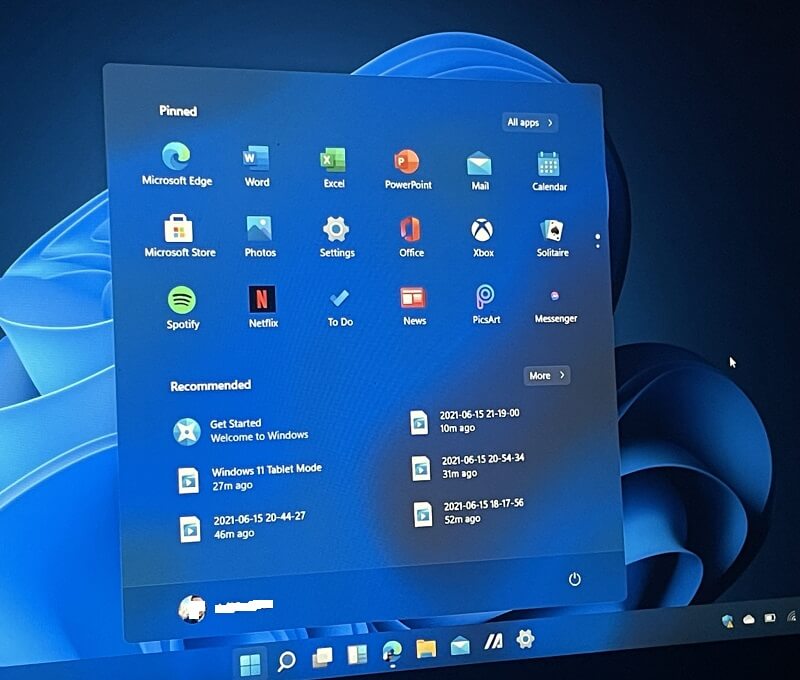 You will be able to see new desktop tools, such as widgets that can give you instant information of various kinds. Another very important feature of Windows 11 concerns the integration of an Android emulator. Therefore, you will be able to run Android apps directly from Windows.
In addition, Microsoft Teams, the well-known application for organizing meetings and collaborating remotely, is already integrated and fully functional.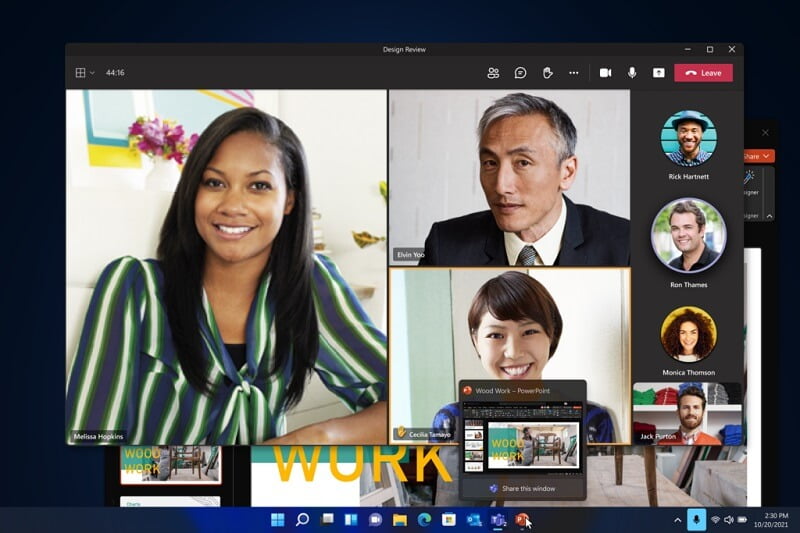 After the advent of Windows 10, Microsoft seemed to have reached the important turning point of finally giving a decisive imprint to its operating system. Over the past year, though, rumors have started to circulate about another major Windows reengineering.
In fact, at Microsoft's May 25 developer conference, CEO Satya Nadella said Microsoft was rescheduling "one of the most significant updates Windows has ever received in the last decade," confirming a major operating system change by 2021. .
Microsoft also announced, although the news was not spread as it should have, that it would end support for Windows 10 by 2025.
5. Restore Windows 10 after installing Windows 11
Some users may not like it after installing and trying Windows 11. At that point there are two possibilities:
a) You can restore the previous version of the operating system, within 10 days of trial, without losing files and personal data.
b) After the 10-day trial, you will always have the option to go back, but you will necessarily have to make a backup of your files and personal data and then perform a new installation of the previously installed operating system.
Keep in mind that, as I said earlier, Windows 10 support will be maintained until October 2025, so don't rush your computer to Windows 11.
In conclusion, you can go back to Windows 10, after installing and trying windows 11, the important thing is to do it within the 10-day trial period. In this way, Windows 10 recovery will be painless and without any loss of files and data.
In any case, Windows 11 is now a reality, it would be desirable for every user to try the new operating system and begin to become familiar with the new features of Windows 11.
In this regard, I recommend that you take a look at this video tutorial where you will be able to see, in detail, the many differences that will distinguish the new Windows releases from the previous ones from now on.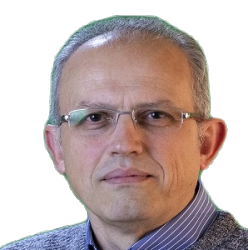 Latest posts by Antonio Lamorgese
(see all)