How to make money with google adsense
---
In this guide I'll tell you about an effective way to make money with Google AdSense, a free tool offered by Google.
di Antonio Lamorgese
---
In this guide I will tell you about an effective system on how to make money with google AdSense, a free tool offered by Google, which allows you to place advertisements within your web content. Keep reading this article and you will find out, through the final video tutorial, how to start applying AdSense right away on your blog.
Google AdSense is an advertising program that allows you to post ads on your YouTube blog or video and get paid when visitors click on one of these ads.
Ads are generated by companies, which use the Google AdWords program, and once inserted, AdSense codes are generated, which the system generates uniquely for you, and which you will insert in a section of the home page of your blog.
In my opinion this is one of the fastest and most immediate ways to make money online, which is why it has become a very popular tool with bloggers and youtubers all over the world.
1. Advantages and disadvantages of making money with Google AdSense
This system has several advantages, meanwhile it is a free monetization platform, it can be easily added to your web pages, even by a novice blogger.
IIn essence, just include in the section with the most visibility of your blog, the html code that the service automatically generates for you. For each click of a visitor, Google AdSense guarantees you a fee, which is set by the advertiser of the product to be advertised.
That said, however, there are some drawbacks to AdSense as well. If Google realizes that if you click on the ads you publish, and I guarantee you that it does, it could block your account in an instant. Also, like all forms of online income, Google AdSense needs a lot of traffic to your web content to generate money.
AdSense is a great form of monetization, but it's not a program that can get you rich fast or make you money without doing anything. Also, Google has rules that some bloggers seem to lose sight of. Rules well exposed during the acceptance phase of the terms of service, which I strongly recommend to read carefully.
As a result, many website owners have discovered the hard way that they have unknowingly violated Google's policies and lost their AdSense account forever.
2. Types of AdSense ads
Google AdSense offers a variety of types of advertisements that you can use and advertise on your site or youtube channel. Among the various types of ads we find:
Text Ads: text ads use only text, so words, both as an ad unit, in this case we are talking about an advertising offer, within the text it is also possible to include links, to offers, and are available in various sizes. You can also customize the color of the advertising box, text and link to your own taste.
Images: Image ads are graphical ads. They come in various sizes, and you can choose whether to combine text and images.
Rich Media: These are interactive ads that can include HTML, video, and multimedia assets of various kinds.
Video: In this case we are talking about ads containing a video that can be played in autoplay immediately after loading the page.
AdSense for Search: This type of ad allows you to have a Google search box integrated into your website or blog. Therefore, when a user enters a term and performs a search, a search results page opens at the same time with the AdSense ads relating to the proposed search. Also, as with other ads, you can customize the colors of the search results page to make it more harmonious with the graphics of your website.
3. Google AdSense Payments
But let's actually see how Google pays. In fact, Google is considered a good payer and uses the safest systems to pay the bloggers due. The preferred payment, by bloggers, is by bank transfer. In fact, when your earnings reach or exceed 70 euros at the end of the month, your earnings are transferred to your account linked to your AdSense account.
If, on the other hand, the minimum threshold of 70 euros is not reached, the earnings are added to those of the following month, until the minimum threshold is reached.
So, in summary, every time you reach the threshold of 70 euros, Google will issue a payment, with currency in the period relating to the month following that of reaching the minimum threshold of 70 euros. Through your AdSense account, you can track and view all your earnings, monitor which ads generate the most traffic and profit, and the most clicks.
4. Making money with AdSense
To make money with AdSense it is possible, but it requires a well-planned and thought-out advertising plan. So here are some tips for maximizing revenue with Google AdSense.
First of all, read and respect Google's rules and policies. Webmasters must comply with Google's webmaster rules, as well as the rules of the AdSense program, punishment, account blocking and the inability to subsequently exploit a very important service for monetization and online income.
Many bloggers carry out, perhaps neglecting the consequences of this action, of clicking on advertisements they have published, or even asking others to do so. If you read AdSense policies carefully, incentivize clicks, purchase Pay Per Click (PPC) space, or use software designed to drive traffic to AdSense pages, you violate the rules imposed by the AdSense program.
I can guarantee you that Google is not very lenient with those who violate these rules, so do everything to respect them.
Ultimately, to make money with Google AdSense, or other similar monetization methods, you need to provide quality content. The more quality the content is, the more authority you acquire as a blogger and the more visits you will attract. Remember: "the more traffic the more you earn". This is the number one rule of the web and of online income.
Also, as the number of people using mobile devices has increased dramatically, make sure your content is optimized for this type of device. Google AdSense sends and tailors advertisements based on the device used to view your web content. Therefore it is necessary that your website is responsive and, as webmasters often say: responsive.
A responsive site adapts the contents according to the device and consequently makes it more attractive to search engines all over the world.
Start creating standard-sized ads, (300×250, 728×90, and 160×600), and constantly monitor your stats to figure out which ad is more profitable than another, or if a position within your blog, it is better than another.
An ad placed under the logo is more likely to be noticed, therefore it is undoubtedly the one, by statistic, that generates the most profits.
5. Alternative services to AdSense
Google AdSense, as we have seen, is a tool used to make money online through advertising, but it is not the only choice available. There are many services similar to AdSense, such as Media.net and InfoLinks. Some may require a minimum traffic threshold, so you need to wait for your website to get enough traffic before being accepted by some of these services.
Most of these web services have very similar rules to Google AdSense, such as, for example, a limit on the number of ads per page (usually no more than three). In most cases, you can take advantage of banners from multiple ad networks on your site without violating the terms of service, imposed by each portal, but it is advisable to read the rules of each service provider before implementing it.
6. Other income options besides advertising networks
These advertising channels, especially AdSense, are great opportunities because you can sign up as a blogger or website owner and they are very simple to use.
But they are not the only systems used today to make money. Online. In fact, as traffic to your site grows, you should also take a look at other forms of monetization.
Here are other forms of monetization that you can take advantage of to make money instead of or at the most together with the conventional advertising channels seen so far.
For example, affiliate marketing is one of these systems. Affiliate marketing programs are generally free and easy to add to your website. But they have a very different logic of operation and use from that of AdSense. With this system you can sell your own product or service, or a product offered by someone else.
This is particularly useful with info products such as the online courses offered by Udemy, the world's number one online course portal, are inexpensive and the portal guarantees you 95% profit on the sale price. An opportunity that only the large affiliate marketing networks offer, one of these is Clickbank.
In this video, let's move from words to deeds, you will have the opportunity to see in practice the techniques necessary to implement, to earn $ 100 a day with AdSense.
7. Summary
As you can see, there are many ways to make money online by having a website or blog available. But many require significant traffic to your web content before you can use it on your own.
This is where AdSense makes the difference, and therefore still represents a good solution for monetization, especially for beginners.
You don't need to have your own products to promote and you don't have to create anything to start earning, you can participate the same day you start posting your articles on your blog.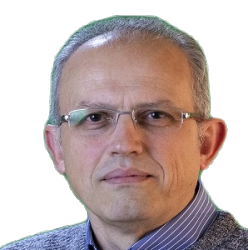 Latest posts by Antonio Lamorgese
(see all)