USB killer, a device that can destroy your computer
---
It is a USB device that has the appearance of a very common USB stick, but what characterizes it is that after connecting it to a PC, it is able to make it completely unusable, destroying all the contents inside it.
di Antonio Lamorgese
---
It is a USB device that has the appearance of a very common USB stick, but what characterizes it is that after connecting it to a PC, it is able to make it completely unusable, irreparably damaging all the hardware components inside.
This article has the only purpose of wanting to inform all computer owners that there are commercially available tools suitable for transforming your PC into scrap metal. It will also show you how to protect yourself from such an attack.
What USB Killer does
This USB device, which in the meantime has become even more harmful than its previous versions, has in some respects the same peculiarities that some malware have, but also has another feature that makes it even more deadly, that is, it makes the hardware unusable.
Today we must be very careful not to leave the PC unattended, an attack of this magnitude, which I repeat simply requires the insertion of a stick in the USB port of a normal computer, will make the computer irreparable.
Unlike a USB stick, instead of storing data it acts like a real weapon, sending repeated electrical discharges, which will make our PC not only unusable but also irreparable.
The researcher "Dark Purple" explained that: "It is able to send a 240 volt shock through a USB socket by repeatedly downloading the contents of a capacitor." In this regard, this figure has not been confirmed, but its operation is evidenced by a video published by Dark Purple himself on YouTube.
In the movie, the researcher, after inserting the killer key inside a USB port of a very common laptop, makes it unusable after a few seconds. It is despite repeated attempts to turn on the PC is completely idle.
Therefore the only way to restore normal PC operation is to completely replace the motherboard. The only luck is that it does not destroy the hard disk, so our data should be safe.
The problem is that you have to be very careful not to leave your PC unattended and to connect unknown devices to your system's USB ports.
It is worth mentioning that "USB Kill" is a legitimate tool studied and designed to perform pentesting. The problem is that anyone could buy it and depending on the owner's negligence the results of a probable misuse of this device could lead to destructive results.
As, for example, a former student of Saint Rose College, a private college in Albany, New York, who decided to buy it, does not understand exactly to do what, perhaps a joke at school. Crying "I'm gonna kill this guy", recovering with his smartphone Vishawanath Akuthota inserted the USB Killer in 66 computers, causing a damage of 58 thousand dollars. The incident occurred on February 14, 2019, Vishawanath Akuthota interrogated by the FBI pleaded guilty and offered to compensate for the damage caused.
How to protect yourself from USB Killer
In all this, however, there is good news, it is possible to protect yourself from "USB Killer", but unfortunately the procedure is very inconvenient to implement.
Someone suggests plugging all USB ports, but this would also prevent the use of all those known USB devices. The optimal solution, however, lies in adequately training users on information security.
Finally, in cases where data and information security is a priority, it is advisable to obtain computers without USB ports. This would prevent any type of attack.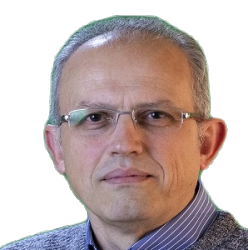 Latest posts by Antonio Lamorgese
(see all)