How to turn on text to speech
---
It is often necessary to generate audio files to configure autoresponders or even to translate texts written in Italian or other languages through the use of the human voice. The operation is feasible through the use of software, even free, which appropriately convert common text files into mp3 or wav files. Let's talk about the so-called Text To Speech systems
di Antonio Lamorgese
---
It is often necessary to generate audio files to configure autoresponders or even to translate texts written in Italian or other languages through the use of the human voice.
The operation is feasible through the use of software, even free, which appropriately convert common text files into mp3 or wav files. These systems are called Text To Speech systems.
Choosing the best Text To Speech is not an easy operation, since there are so many of them on the internet, but only some have respectable characteristics. Let's see what they are and how to use them.
---
Read more: Turn Any Text into Video With Just A Few Clicks
---
1. What are speech synthesizers
Among the many curious web utilities in the internet world and among the most interesting programs is the new generation of applications for the artificial production of the human voice. These systems, commonly called, speech synthesizers, and can be implemented through software or equipment designed exclusively for that purpose.
These systems, text to speech (TTS), convert text into speech with a real voice, so that the computer speaks and reads what is written aloud. Conversely, other systems transcribe the human voice such as those used for telephone conversations.
Browsing the internet and looking for text to speech you will find many programs, however the problem is finding free programs that reproduce the natural human voice.
2. Woord
The best site I have found is Woord, where you can paste a website link or paste any text to hear it read by a voice. In addition to being able to listen to the text reading with a human voice, it is also possible to download it as an audio file for free. You can then convert the written text into a spoken audio file, in Italian, English, Spanish, Portuguese, French, German, Russian, Turkish, Hindi, Swedish. You can choose between male, female or neutral voices and the free version supports text to audio conversion of up to 5000 characters.
3. OddCast
Oddcast is an online demo multilingual speech synthesizer, with different voices and different characters. In practice, you type or paste a text to read in the appropriate field, choose the language (there is also Italian) and the reader (various male or female characters with a real person's name) begins to pronounce it. The characters have different tones and vocal timbres, but it is not possible to change the speed of the pronunciation. Furthermore, our "readings" cannot be saved as audio files.
The voice is very close to the human one, precise and natural, reproduces exclamations, recognizes punctuation and speaks perfect Italian. For the English language only, it is possible to choose whether to reproduce the text with the male or female voice while for the other languages only the male one is available.
4. Intranslator
A beautiful online web program for synthesizing speech and transforming something written into audio, is Intranslator, in which you can choose as language for the voice between Italian, English, Spanish, French, Portuguese, German, Chinese, Korean and Russian. On this site there is a very nice drawing of a man (also a woman but only for the English language) who will also move his mouth and will speak truly and naturally saying what is written on the paper.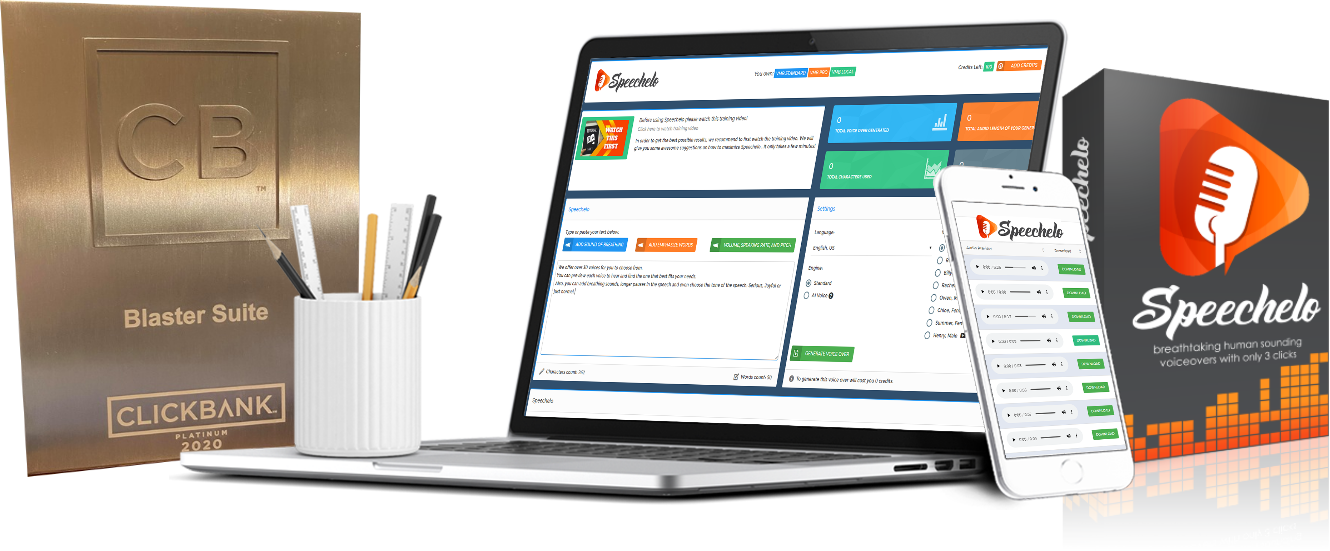 5. Google Translate
The Google Translate site allows your computer to speak in all languages. You can listen to any text written in the translation box. To use it, open the site, paste the text copied from any site or write with the keyboard on the box on the left and, without having to search for the translation, set the Italian and then press the listen button at the bottom, near the microphone . Google's voice is natural, respects punctuation and speaks any language perfectly.
To see your face speak it can be a pleasant experience to try Photoface even if it only has English for text-to-speech.
6. TTSMP3.com
In addition, the TTSMP3.com, portal is a site designed to read texts in various languages, including Italian, and is completely free. You can type some text, select the playback language, and play it by choosing between male or female voices, at the end of the playback you can download the processed mp3 file.
7. FromTextToSpeech.com
Fromtexttospeech.com is a free online speech synthesizer. Among the seven languages supported there is also Italian, for which a female and a male voice is offered. The voice quality is good, up to 50,000 characters per summary, and there is the possibility to download the file in mp3.
Other online Text to speech services allow you to read websites directly from your browser.
8. Dimio
To make the computer speak and make it read what is written, you can download the free Dimio program which saves the written text in an mp3 or wav file so that you can listen to it from any mp3 player. Dimio allows you to select different voices and combine them to create dialogue between multiple voices.
It also integrates a voice recognition system that, through a simple script language, allows you to create interactive dialogues with the user.
Among other functions it also allows you to dynamically change the characteristics of the voices during playback (speed, volume and frequency).
9. Text to Speech, Microsoft Office application
In addition to all the software seen previously, there is another equally efficient and integrated into Microsoft Office, I am talking about Text to Speech, a Microsoft Office application. It is a speech synthesis able to read the selected text on Word file. The quality is decent, and you will have all the languages ​​spoken on earth available, plus it's FREE!
To install this application in Office download the Text To Speech platform from the Microsoft site.
This application installs a button, bearing the caption Read. Usually this button is not integrated into Word. Then, click on the top left of the Word page where there are quick access, go to customize and from the list of choices select Read and then click OK. At this point select the text you want to listen to, click Read and that's it, you just have to listen to what you have selected in the Word document.
If you want to realize how this tool works, you can follow this video tutorial: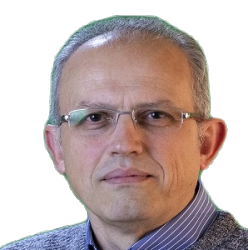 Latest posts by Antonio Lamorgese
(see all)