Top 7 hidden Android features
---
You may not know it, but inside your smartphone, there is a whole series of hidden Android features that you may not know or that you may have overlooked. These features can make your mobile experience more comfortable, faster, and more fun.
di Antonio Lamorgese
---
You may not know it, but inside your smartphone, there is a whole series of hidden Android features that you may not know or that you may have overlooked. These features can make your mobile experience more comfortable, faster, and more fun. I also discovered some great Android tricks that will help you translate what you type instantly, write numbers faster, and even improve your mobile gaming experience. Android versions may vary a bit from device to device. Today all devices install a version of Android capable of performing all these hidden or little-known features. This surely means that all of these features should be available on your smartphone or tablet.
1. Split the screen
You can fit two applications open simultaneously on the display when using split screen mode. The traditional Android way to do this involves opening an app and then you have to hold down the square button, the one with the three horizontal lines, until the screen splits. You will see your app open on one side and you can choose from recently used apps.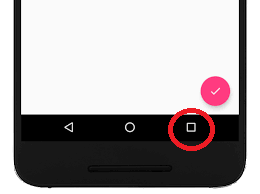 Touch the app you want to use by swiping them in split screen mode. To undo screen splitting, hold down the square button (which is now split to indicate the new mode) and you'll return to seeing only your featured app.
For Android Pie phones with gesture navigation, the process is a little different. Swipe up on the Home button to view the overview. Tap the icon at the top of the first app you want to use in split screen mode. This opens up a small menu. Tap "Split Screen". Now choose your second app at the bottom of the screen.
2. Translate the text with Gboard
First, if you haven't done so yet, install Google's GBoard keyboard. This keyboard offers you additional features and provides you with the Google translator already in the text editing phase. Here's a handy way to use this feature: With the keyboard open, tap the G symbol.
This opens up a number of options for you. Touch the symbol that depicts a small G that appears to be folded back on itself. This command displays a text box where you can type anything.
At this point you can use the drop-down menu to choose the desired languages for translation. Google will automatically translate what you type.
3. Lock an app on the screen
Let's say a friend of yours wants to borrow your phone to look for something online, which I don't recommend accepting anyway. However, if you just can't deny him this pleasure, you can deliver it to him with Chrome open and locked on the screen. The app will remain locked until you unlock it. It's an easy way to stop someone else from browsing the contents of your smartphone.
By inappropriately consulting emails, messages and contacts of vital importance to you, violating all privacy and security regulations required by law.
I consider this feature to be one of the most important, as it allows you to secure your device from prying hands and eyes.
To enable the screen lock, go to Settings, stop on the item Security and location and tap again "Screen lock", which you may also find listed in Advanced settings. Make sure it is enabled along with the option to ask for your PIN, pattern or password.
To try it out, go to Chrome. Swipe up from the center of the screen, tap the app icon, and tap the pin icon. You will receive confirmation that the app is blocked. To unlock, touch and hold the angled Back button and the Home button a and enter your PIN.
For Android systems older than 9, tap the square icon at the bottom and swipe up until you see the pin icon. Tap the pin. To unlock, touch and hold the angular Back button and the square pan button and enter the PIN to unlock.
4. Quickly open Chrome tabs
There is more than one way to open all Chrome tabs saved in Android. The most obvious path is to touch the square icon with the number of open tabs inside it.
The lesser known way is to simply scroll down the address bar. You will see all your tabs and you can open a new one or close the ones that are still open.
This might not save you a lot of time, but it will definitely come in handy when you want to access tabs with a swipe rather than a tap.
5. Access the app shortcuts
There is much more than just icons or images on your smartphone's home screen. For example, try holding down the icon depicting any app for a long time and you should see a useful context menu appear – the classic popup menu. When available, these shortcuts usually lead to common tasks you would like to do with that app.
For example, long-pressing on the Google Maps icon gives me an option to open navigation directly to my home. The Contacts app, on the other hand, offers me an option to go directly to add a new contact in the address book.
In addition, you will find a menu item that will allow you to disable an app to remove it from the home etc …
6. Quickly type the numbers
To save screen space, Gboard doesn't display a full row of numbers like you would with a physical keyboard. But if you look closely you will see small numbers in the top row where the letters are also displayed.
Touch and hold one of these letters and the number associated with that key will appear above it. Just slide your fingertip up to type the number.
7. Block ads in apps
You are trying a new game and you feel like you are fighting against the commercials rather than the bad guys that your gaming app is offering you right now. You can cancel those ads by putting your phone in airplane mode.
It works by blocking the app's ability to serve ads online. Airplane mode can be a little awkward, so check out the upgrade to an ad-free version of the game as well if you enjoy playing it and want to support the developer.
These clever and cool tricks and features will make you feel like an Android insider. Try them out and enjoy how they improve your mobile experience.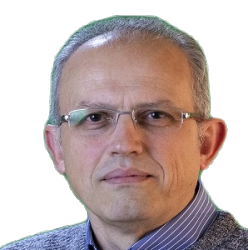 Latest posts by Antonio Lamorgese
(see all)