How to fix Windows 10 in 5 different ways
---
When Windows 10 is not working properly, know that you can reset it using Command Prompt in 5 different ways.
di Antonio Lamorgese
---
There is no PC owner in the world who has never found himself in a position to repair a computer following an operating system crash or block. Fortunately for windows PCs, recovery is easier than expected. So let's see how to repair windows 10, using the command prompt. When any Windows problem occurs, you can repair Windows with some basic operations like repairing the Windows directory and repairing the startup directory. When the error is too severe this can sometimes happen and surely and to be taken into account, you can perform an advanced repair such as a total system restore.
---
Read more: How to activate the hidden features of windows 10 
---
Bear in mind that, in the worst cases, you can reset Windows 10, even using the DISM command line utility to repair the Windows 10 image. But let's not lose heart, let's see how to repair Windows 10 using the command prompt in five different ways.
Step 1. How to repair Windows 10 using SFC
SFC stands for "System File Checker" and is a command line utility that can scan and restore corrupt keys in Windows system files and replace any protected, damaged or missing system files with a valid version. When you notice problems, during the PC startup phase, you can use SFC to restore the PC startup procedure.
Follow these steps to repair Windows 10 using SFC:
1. Open "Start", search for the command prompt, select it and run it as administrator.
2. Then type the command: "sfc /scannow" and press "Enter". If SFC is unable to solve the problem, the utility is probably unable to obtain the necessary files from the Windows image, which may also be damaged. In this condition, you can use Image Management and Maintenance to repair the Windows image.
Step 2. How to repair Windows 10 using DISM
Windows 10 includes a command line utility known as DISM (Deployment Image Servicing and Management). The Windows 10 DISM command can be used to repair and prepare Windows images, including Windows installation. Additionally, DISM can be used to fix the recovery image within an operating system installation.
To repair Windows 10 using DISM commands:
• To check if there is any problem, execute the following instruction from the command line, still as administrator, and press "enter":
DISM /Online /Cleanup-Image /CheckHealth
• To scan the Windows image for any corruption, type the command below and press "Enter".
DISM /Online /Cleanup-Image /ScanHealth
• Or, alternatively, also try the following command: DISM /Online /Cleanup-Image /RestoreHealth /Source:repairSource\install.wim
Step 3. How to repair Windows 10 from the command line
Another method, to repair Windows 10, is this:
Type "systemreset -cleanpc" in an elevated command prompt and press "Enter". (If your computer won't boot, you can boot it into recovery mode and select "Troubleshoot", then choose "Reset this PC".)
Step 4. How to perform system restore from command prompt
If the problem is too severe, you can try to restore Windows 10 to its previous state. However, you will not lose any documents, music, emails or personal files of any kind. If this is what you need, then go worry-free with the commands below.
To perform system restore in safe mode, do the following:
1. Start your computer by pressing "F8" repeatedly until the Windows Advanced Options menu appears.
2. Click "Safe Mode with Command Prompt" and press "Enter". If your computer boots normally, type "cmd" in the search box and click "Command Prompt" to continue. 3. Log in using an administrator account if needed. Once the command prompt is displayed, type "rstrui.exe" in the command prompt window and press "Enter" to proceed.
4. This command will take you to the System Restore interface. You can use the recommended restore point or click "Next" to choose an available restore point. Then, follow the instructions to complete the system restore.
Step 5. How to repair Windows 10 with AOMEI.exe
Apart from system restore, you can also repair Windows 10 with AOMEI.exe. AOMEI Backupper is a backup and restore software designed for Windows 10/8/7/XP/Vista.
With this tool, you can backup and restore from the graphical user interface or command line. It has some features that the built-in Windows tool doesn't have.
For example, you can use AOMEI Backupper to create incremental backups and you can restore, too, on a pc with different hardware.
Suppose you have created a system image backup with AOMEI Backupper. Now, before restoring the system, you can use a utility called Check Image to check if the system image backup is intact and contains no errors.
Then, follow the below steps to restore Windows 10 with AOMEI.exe:
1. Enter AOMEI Backupper installation directory by typing the following command in the command line and press "Enter". For example: cd C:\Program Files (x86)\AOMEI Backupper.
2. Run the following command to start the restore: AMBackup /r /t [backup type] /s "[path to backup location]" /d [target location].
Or, to restore the system backup saved in D:\systembackup1 to disk 1. You need to type the command: AMBackup /r /t system /s "D:\system backup\systembackup1.adi" /d 1
Tip: If you need to restore to another computer, AOMEI Backupper's "Universal Restore" feature can make the whole procedure even easier. For example, to perform a system restore on the image named "systembackup1.adi" on partition 0 on disk 0 and perform a universal restore, type. AMBackup /r /t system /s "D:\system backup\systembackup1.adi" /d 0: 0 /x
Now that you have seen how to repair Windows 10 using the command line with five different methods, you can choose the one that best suits your needs.
Or, you can choose one according to your preferences, the one that seems simpler to you. I also recommend that you keep the AOMEI Backupper backup software installed on your computer, even after using it, to have it available for future use. If you want to protect an unlimited number of computers within your company, for example, you can choose AOMEI Backupper Technician. With this tool that integrates "AOMEI Image Deploy", you can also distribute or restore the system image file on the computer from server to multiple client computers belonging to the same domain or corporate LAN network.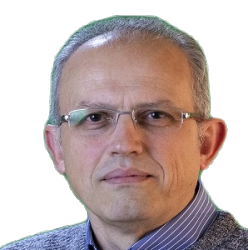 Latest posts by Antonio Lamorgese
(see all)