The Best Prestashop Hosting Pre-Installed
---
Any economic activity cannot afford to do without having a Prestashop ecommerce. Choosing the best Prestashop hosting is essential.
di Antonio Lamorgese
---
Nowadays, any economic activity that wants to define itself as such cannot afford to disregard having an e-commerce. Prestashop is undoubtedly the most reliable and free e-commerce CMS available today. Choosing the best Prestashop hosting installed is the ideal solution to start off on the right foot. In fact, not owning it (and therefore not making it available to one's customers and visitors) would undoubtedly greatly undermine one's range of action, as well as harm one's image, giving the idea of not being a well-known reality. Structured and open to wider markets. In fact, especially in recent years, this small shop policy has been gradually abandoned, as it is no longer scalable and profitable.
Digitization undoubtedly played a central role, together with the phenomenon of globalization, which have drastically accelerated the reduction of so-called physical markets, in favor of e-commerce (or online commerce). Thinking about it, all this is actually not a bad thing, as long as the 2 things manage to combine well.
What we mean is that for an economic activity, trying to present itself on new promotional and sales channels undoubtedly offers the possibility of being able to attract potential visitors and customers from all over the world, despite one's usual market circle. The natural consequence of this opening (on a large scale), is undoubtedly the fact of being able to count on much larger profits therefore.
Furthermore, taking into account the current context (also thanks to the advent of covid-19 and the consequent forced lockdowns, followed by an increasingly widespread smart working), many people have started to change their shopping habits, adapting much more quickly to this change, which had already been in the air for some time anyway.
Even now, in fact, many network users place orders for products, services and advice in spades, directly from home.
Going back to the main point, those who, among the various commercial and professional activities, have grasped this common feeling, have absolutely benefited from it from every point of view, expanding their market share, to the advantage of higher revenues and an unprecedented return on image.
Conversely, those who have not been able to adapt in time, most of the time have barely managed to carry on their business, which will inexorably be destined to succumb over time, if it does not try to align itself with market demands.
In fact, an e-commerce, unlike a physical store, undoubtedly offers greater visibility of its products and services, which could potentially be purchasable, as well as searchable and consultable, 24 hours a day, from anywhere in the world.
Wanting to provide some numbers, just think that in our nation alone, about two thirds of the population habitually make online purchases and numerous sector studies indicate that this trend is destined to grow over time.
Therefore, having made this broad premise, in this article we want to tell you about one of the most famous CMS for the creation of an online shop; we are talking not too veiledly about PrestaShop.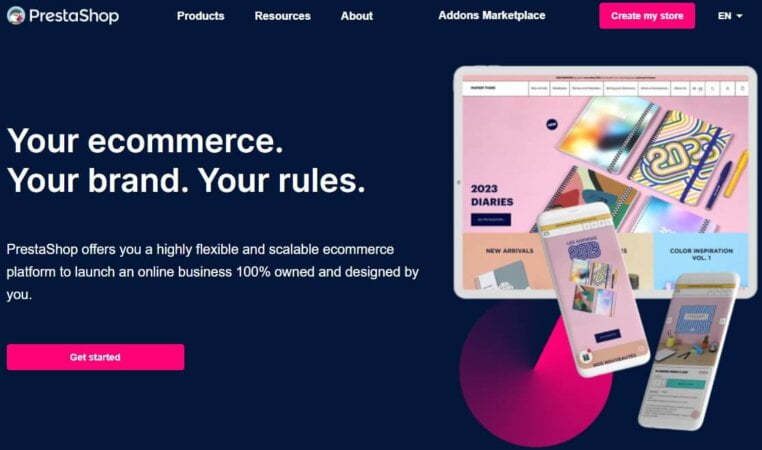 PrestaShop: CMS, addons, modules and costs
As briefly mentioned in the previous paragraph, Prestashop is a CMS (acronym for Content Management System) developed to make available to any user all the necessary tools for creating a small, medium and large e-commerce.
PrestaShop is in fact one of the most popular and appreciated CMS among industry experts, as it offers extreme customization, associated with simple use.
Furthermore, this content manager has been designed (unlike many other CMSs on the market) to exclusively allow the creation of online stores, rather than simple blogs (as in the case of WordPress and Joomla; although it must be said that over time they too have had to adapt to all this, integrating modules specifically designed for online commerce, such as WooCommerce).
Among the strengths of this tool we can certainly include the ease of adding, modifying and importing product data sheets, as well as the modules relating to their creation.
These tabs are also extremely simple to manage and very intuitive; all this without needing to know any line of programming code.
The PrestaShop CMS also offers, among other things, a user-friendly control panel, together with the possibility of being able to take advantage of marketing tools already integrated within its core.
Also, Prestashop is 100% free.
This means: 0 monthly costs and no commission on your sales.
In fact, it is possible to download PrestaShop for free directly from the official website and open an e-commerce in a few simple steps. Well, after this extensive overview, it seems right and necessary to now analyze the way in which it is possible to choose the best PrestaShop hosting, suitable for hosting your online shop.
---
Read also: DashLane: The best password manager
---
The best PrestaShop hosting
Following the comparison of a considerable number of PrestaShop Hosting plans, we have encountered great difficulties in choosing the one that best suits our needs. Fortunately, however, we came across an article on the net, which explicitly mentioned what steps to take in order to choose the best Pre-Installed PrestaShop Hosting, which reported to the portal ServEU.net
Taking a look at it, we immediately realized the enormous potential of this site; in fact it allows the comparison, as well as the filtering of the various PrestaShop hosting plans, based on search parameters entered by the user. PrestaShop hosting which we remember is essential to be able to host the PrestaShop installation, which is totally free.
Obviously, most of the hostings of this type present on ServEU.net have a ready-made configuration with pre-installed PrestaShop hosting; the rest instead allow you to activate it in just 1 click.
This choice is certainly to be considered successful in view of a national reference market; as the position of the servers will tend to never bring the showcase website into crisis and to guarantee a stable amount of traffic without declines over time.
Added to this is the fact that you can always count on a language assistance service, which is certainly a significant advantage. In fact, should problems of a technical nature arise, we would not be affected by problems related to the time zone.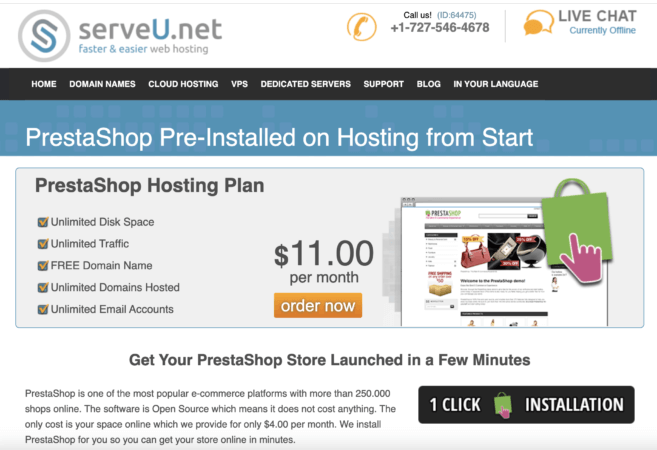 Why choose Pre-Installed PrestaShop Hosting?
Well, wanting to reduce everything to a single comment, we could certainly close this article by pointing out that having a hosting space available with the PrestaShop CMS already installed, it will allow us to be able to go online in a few simple steps.
The only precautions (which will make our virtual shop unique) will be those dedicated solely to the configuration and customization part of the shop, based on your market needs.
Therefore, you just have to hurry, in order not to fall behind the wind of change!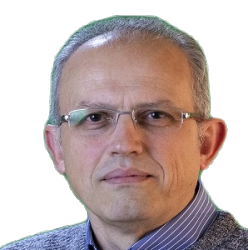 Latest posts by Antonio Lamorgese
(see all)