How to create a free website
---
Creating a website or a blog has long been a primary need, the need to tell about one's experiences or confront oneself with other people is the best way to increase one's authority on the web as well as being a great gesture to pass on to others your knowledge and your ideas on concepts that maybe someone on the net has been searching for a long time and that you know perfectly.
Regardless of the technical preparation that each of us possesses, today it is possible to create a website with a few clicks for free, many Italian or foreign companies, are in possession of platforms that provide domains and free web space to create a blog or a site, through procedures guided tours for everyone.
But there is a concept to be specified, managing a website requires a lot of time, resources and a lot of patience, regardless of whether you want to run a blog or a company website, the contents must be quality and relevant to your niche competence.
Before starting, I want to inform you that creating a website on a free platform also has some disadvantages that should not be underestimated. Including:
• The performance of your blog will not be excellent, this will severely penalize the positioning of your content on search engines.
• You won't have the ability to add features or plug-ins to your site, so you'll have to settle for what the platform offers you.
• But what matters most is that you will not be the owner of your blog, but the company that will host the site.
But don't be discouraged, if you've never created a blog before, starting with a free platform is certainly a good starting point, let's now see a platform that offers you this type of service without having the slightest technical knowledge in thanks, you will only have to drag items into a grid, like a puzzle.
By following this video, which lasts a few minutes, you will have the opportunity to appreciate what the potential of these systems is. We're talking about Wix, with Wix you can select from over 500 templates created by professional designers, customize everything you want and get professional tools to enhance your site online.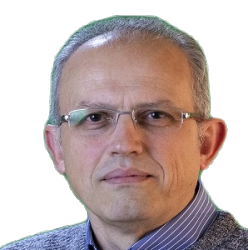 Latest posts by Antonio Lamorgese
(see all)