Turn Any Text into Video With Just A Few Clicks
---
Have you ever heard of an application that can turn any text into video? In this guide I will explain how to do it.
di Antonio Lamorgese
---
Have you ever heard of an application that can turn any text into video? If you've heard of it, then you should know that professional software is available that will allow you to convert any text to video in seconds. The best feature of this application is that using artificial intelligence it can create videos from truly excellent texts. Today, more and more people are using the power of a video for marketing purposes. That's why I'm here with this article to tell you about this new and incredible opportunity.
Imagine being able to convert any text to video in seconds. Now imagine turning that text into a crisp, clear video that's pleasing to the eye. Well now we are. This is exactly what Wave.video can do for you. Thanks to this extraordinary software you can increase the performance of any blog, for example, by creating a descriptive video of your article in a matter of seconds. This type of approach will allow you to enter the fantastic world of the VSEO. Surely you have already heard of SEO, and how important it is to attract the attention of users to your web content. The VSEO can be considered an innovation of SEO. The inclusion of multimedia content within your content will add value to your authority. Crucial to your credibility and growth in the amazing world of the internet. If you need to transform your business description or web content, Wave.video is for you.
1. Transforming text into video and the importance of the VSEO
In my previous guide I have already explained to you how to convert text into spoken voice with "The best Text To Speech". The use and knowledge of these conversion tools are essential for anyone. Honestly though, I had never heard of a tool that was capable of converting text to video. Producing content having the ability to create videos relating to the topic in a very short time will allow you to focus more attention on those who follow you. It will be easier for you to attract attention and make, for example the presentation of a Power Point presentation, more engaging and easy to understand.
Anyway I told you about SEO and VSEO. If you own a blog, you know the importance that the SEO technique acquires in this area. Creating authoritative content isn't easy at all. Describing a topic by turning its description into a video will make it more appealing to search engines as well. That's why I told you about VSEO, that is Video SEO. The inclusion of multimedia content in your posts will increase visits to those contents by at least 30%.
2. Turn text into video and increase the conversion rate
Let me ask you a question … What is the best way to increase conversion rates, get concrete SEO results … and thus increase your online earnings? Well, it's no longer a secret, but to make money online you need to be really aware of what you do and how you do it. It won't be enough for you to create content by desperately linking concepts to your affiliate links. It would never work. Because you need to know that:

a) Internet users are 27 times more likely to click on a video ad than to click on a static banner ad.
b) 64% of customers are more likely to buy a product online after watching a video about it.
c) Video is today the only marketing medium capable of delivering real results.

Well, let me tell you the whole truth about the incredible power of VSEO in everything from making money online to making multimedia presentations accompanying static content a video attracts and works like a magnet. So I can safely say that:

✔️ Video generates conversions and sales
✔️ Video builds trust with your customers
✔️ Videos attract mobile users
✔️ Video marketing can explain everything
✔️ Videos engage even the laziest shoppers
✔️ Videos encourage social sharing
✔️ Google loves videos
✔️ Videos bring more traffic to your website

3. Is it expensive to turn text to video?
Ok … at this point a question would be legitimate: "Yes, but … is making videos too expensive?" Well, no, at least not anymore!
Now, fortunately, you can harness the power of creating videos with an amazing NEW application based on artificial intelligence technology! If you are looking for the N.1 solution for creating multimedia content by transforming text into video, you can count on Wave.video. Wave.video will totally change your approach to marketing by offering you the ability to make professional quality videos with just 3 simple clicks! So don't hesitate any longer and try Wave.video immediately, by clicking here…!
I know I've always offered you free software, but believe me, given the extraordinary features of Wave.video, you should take advantage of the promotional launch offer with an 83% discount and a 30-day money back guarantee! Virtually exceptional software with almost no cost.
4. How to transform text to video with Wave.video converter
The really crazy thing about Wave.video is you can get professional video with 100% human voiceovers in almost any language … All in less than a minute in 5 simple steps:
✔️ Step 1 Paste the text
✔️ Step 2 Choose your voices
✔️ Step 3 Choose background music
✔️ Step 4 Choose background images or videos
✔️ Step 5 Download and publish your video wherever you want
Yes, you got it right, it's not a dream! With Wave.video, this incredible NEW application based on artificial intelligence, you can make professional voiceover and breathtaking videos on your own without the need to have any knowledge about it or special requirements. At this point, don't hesitate and watch this short video tutorial that will show you the amazing features of Wave.video.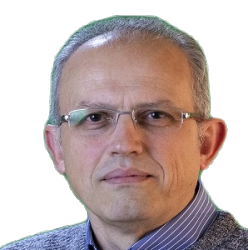 Latest posts by Antonio Lamorgese
(see all)