How to make money online with Quanloop
---
In this guide you will understand how to make money online with Quanloop by investing as little as € 1 for just 24 hours
di Antonio Lamorgese
---
For years I have been interested in how to earn money online and, to understand effective techniques and practices, I signed up and I was also very active on Quora, On this beautiful social network I was helped and I was able to help many people to solve their problems in this area. Here I received many requests for help and all of them helped me understand how to make money online. So, after creating an account on Quora I posted the following question: "How can I earn money online with an effective system?".
I have asked this question to some people and have received very good answers about it. In a few days I was able to get an answer from an experienced blogger who advised me to do affiliate marketing with an exceptional platform. That is, I had to sign up for an affiliate program and share a link that this program would make available to me. I had heard of it before, I was really excited by all of this. Later I asked him, and I myself started researching, to try to understand how an affiliate program of this type works and how profitable it can be.
1. Affiliate marketing
I have found that there are many affiliate programs, available on the internet, with a very high earning potential. I initially signed up and started using some of these affiliate programs and started earning a few dollars a month. Then one day I received another e-mail from Quora asking me to help a blogger make money online, just like I did a while ago. I did my best and posted some content on the subject. The most interesting guide is about earning with the Google AdSense platform. A very respectable system that you shouldn't underestimate anyway.
---
Read more: "How to make money with google adsense"
---
2. Make money online with Quanloop
With AdSense I started earning about ten euros a month but I was still not satisfied with my earnings. After some time I started earning less than half of what I was earning in the past. I searched and tried other ways to earn money online on Quora, but I was less and less satisfied with my earnings. At some point I got stuck and was about to give it all up. Then I discovered Quanloop and decided to join its affiliate and investment program.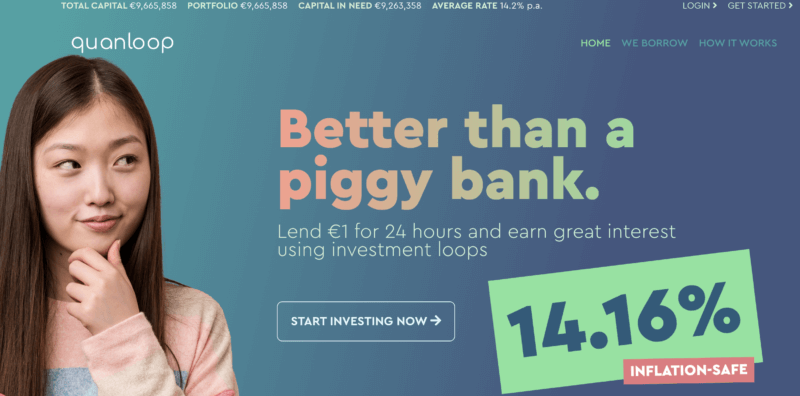 3. How Quanloop works
I signed up for quanloop and started my journey into the fantastic world of online earning through this terrific platform. How does Quanloop work? Nothing simpler. Loan 1 € for 24 hours and you will earn excellent interest by taking advantage of the investment cycles implemented by the platform. Quanloop works as an online bank, the more investments there are the more profitable the interest rate for those who invest.
I was so happy. I had finally found the most effective earning program. I started sharing my earnings with my friends and they were thrilled too. They started sharing their earnings with their friends and they too. A real avalanche effect is triggered. Earn money every day by referring Quanloop to your friends. You will be paid forever as long as the investors you refer to continue to invest and earn.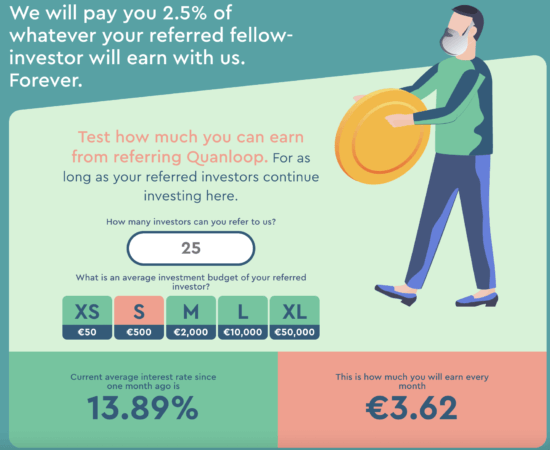 4. How to start earning with Quanloop
You can participate in the investment program directly from the quanloops website. All you have to do is register and start earning money with the investment and affiliate program offered by the platform. Now, I'll show you how to get approved and join the affiliate program.
Step 1: First, register and verify your free online account. This is a very simple operation. You must enter your name and e-mail address. You will receive a confirmation email from Quanloop. At this point you must open the email and click on the link you received to activate and join the investment program. Now, log in and complete by entering the additional information requested by Quanloop.
Step 2: Quanloop will ask you if you are interested in joining the investment program on behalf of a company. If you want to invest on behalf of a company, adding it is very simple: just send an email with the name of the company and an updated print to the company registration register. After a while, Quanloop will add the company to your Quanloop account. You can skip this step if you are not planning to join as a company.
Step 3: After carrying out these steps, you will be able to access Quanloop and, again on this page, you will find the affiliate link to share with your friends using all the social channels at your disposal. Affiliate links are usually shared via Facebook, Pinterest and Twitter. Avoid sharing affiliate links on Quora, this social network has very restrictive rules in this regard.
---
Read more: "How to make money with photography and ClickASnap"
---
5. How you will be paid by Quanloop
Quanloop pays, accrued interest and affiliations, once a month on day 15. You will receive your profit in the bank account you used to transfer your investment capital. The minimum amount that Quanloop can pay is € 0.01. You can invest even small amounts of money. In short, you can consider Quanloop a real online digital piggy bank. It is logical to point out that like any investment system, it involves risks. Consequently, you should not invest unless you are prepared to also incur a loss of money in addition to any fees or other transaction fees. Therefore, I recommend that you follow this short video tutorial about it, where you will be explained in detail how to use the platform.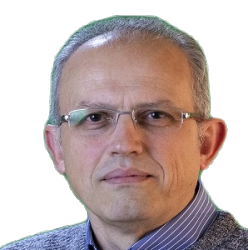 Latest posts by Antonio Lamorgese
(see all)