Use your Smartphone as Webcam FREE
---
Do you want to know if you can use your smartphone as webcam? Well, it is possible, in this guide, you will find out which apps to use.
di Antonio Lamorgese
---
In this guide I will explain how to turn your smartphone, be it iPhone or Android, into a high quality webcam that can be connected to any Windows or Mac computer. save some money for the purchase of a webcam and because a Smartphone, especially if well made, has a video quality far superior to most of the webcams on the market. Well, soon I'll explain how to use a smartphone as webcam without any limitations.
Maybe you don't know that there are various apps that allow you to do this, each with its advantages and disadvantages, I have tried some and today I want to show you the ones that I think are among the best.
1. Iriun: smartphone as webcam
The first app is called iriun and is perhaps the simplest to use but, above all, being available for both iPhone and Android, it is the one that lends itself most to this type of use. First you need to download the iriun software on your computer, which you can find by clicking on this link, once you reach the software homepage, just click on the button for the operating system installed on your computer and, after downloading it, proceed with the 'installation.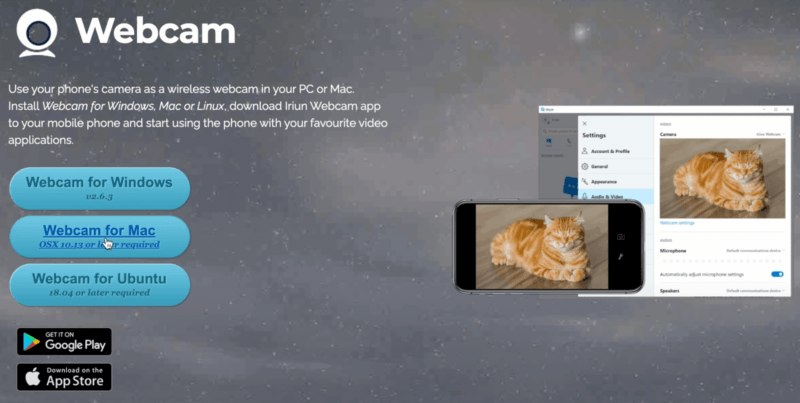 Installing it is very simple, just a few clicks and in two seconds the program will be fully functional. After installation, by running the software, iriun will wait for the smartphone, I also remind you that the iriun app must already be installed and open on your phone and in addition, both devices, therefore smartphone and computer, must be connected to the same. WIFI network.
At this point, therefore, search and download the iriun app on the store of your smartphone. After installing iriun on your smartphone, open the app, and it will work immediately and automatically, if you open iriun also on your computer, it will connect immediately. Oh, I forgot, always remember to enable USB debugging on your smartphone, but don't worry, iriun will remind you so much.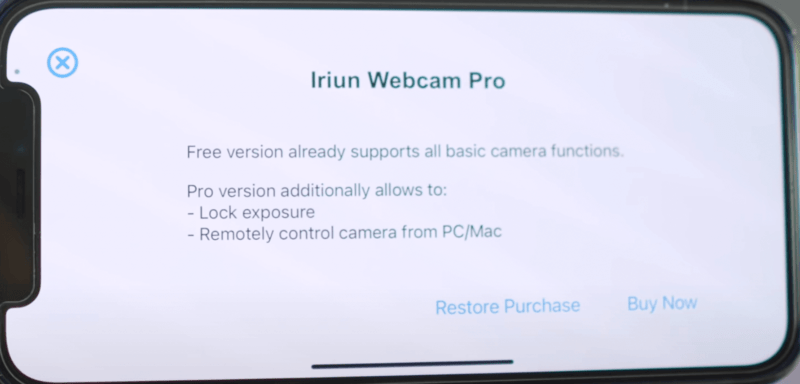 From the app you can choose whether to use the front or rear camera, I recommend that you always use the rear one because, as a rule, it is the one that has the highest quality and yield. I remind you that the webcam of your smartphone will continue to work quietly until you close either the program on your computer, or the application on your smartphone.
If you already have streaming programs you can already select it by activating the capture from video device, selecting iriun as the webcam. However, keep in mind that, from the tests I have done, it may not work with some desktop applications of certain streaming programs. This is because some video streaming software does not accept virtual webcams. But if there is a web version of the application installed on your computer, such as Skype, which also offers an online version of the platform, you can easily make it work and accept it as a virtual webcam.
From the web portals of these streaming programs, all you have to do is select iriun webcam and use it as a camera. While, for example, the problems I encountered with Skype on zoom I did not detect them. On Zoom, iriun webcam, everything works quietly without any limitations or problems. The nice thing is that iriun also allows you to record from the microphone of your smartphone, this is convenient when, for example, the microphone integrated in your PC is not at its full potential, or, it has much lower characteristics than that of your smartphone.
2. Camo Studio: smartphone as webcam
The second app I recommend is called Camo studio. This app works on both Mac and Windows although on the latter it is currently still only in beta and for now it is only available for iPhone. The application in the Android version, however, is already under development. Now, as for iriun also for Camo Studio, you have to download and install the app on both smartphone and PC. So, download the application from the app store and then download and install the program on your computer from this web page as well.
The Windows version, of Camo Studio as I said, is still in beta, so to download it it will ask you to enter an email address where you will be sent a download link. Once downloaded and installed, Camo Studio, open the software and you will notice that it will ask you to connect the smartphone via cable to the PC. Unlike iriun, in fact, Camo Studio works only via cable, so connect your iPhone to your computer and then open the application. You will see that, in a few seconds, it will immediately start working.
With Camo Studio, you can also change a lot of settings that, usually, for other apps in the same category, are only available in the premium or paid versions. One last very important aspect is that you can remove the Camo Studio logo from the webcam shot, for free. The HD version is already available that you can already use without problems.
3. DroidCam: smartphone as webcam
The latest app is called DroidCam and is available for both iPhone and Android, but this app can only be used on Windows computers. Also for DroidCam you must, first of all, download the app from the app store or the play store and then also install the program on your computer, to do it just click on this link. Just click on "DroidCam Client" to start the DroidCam download.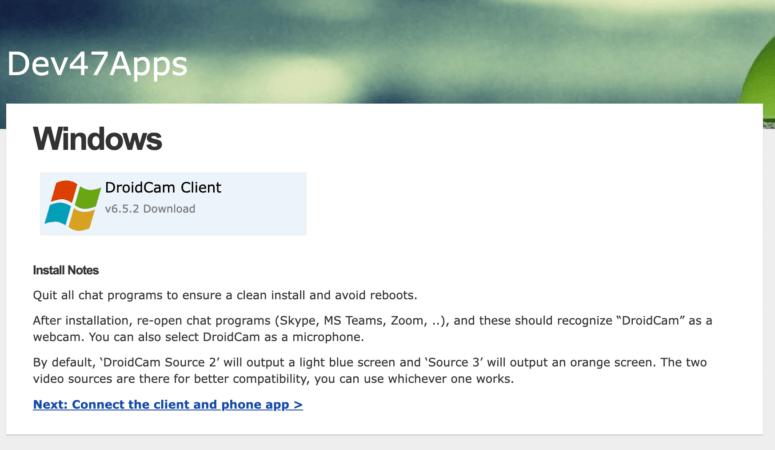 It is possible to connect the smartphone both via wifi and via cable.
To connect via wifi you need to enter the IP address that you find displayed on the main application screen. With DroidCam you can decide whether to include audio in addition to video. Also in this case, in addition to the webcam, the smartphone's microphone is also recognized as an audio device available among the devices that can be managed from within all streaming programs. Unfortunately, if you use an iPhone, and the free version of the app, you will have the DroidCam logo superimposed, which is not the case with Android.
I don't know why there is this difference, but know that for just over 5 euros you can have the PRO version of DroidCam which has no limitations. Again, the costs are much, much lower than a normal webcam.
---
Read more: Turn Any Text into Video With Just A Few Clicks
---
4. Conclusions
These are, in my opinion, the best apps you can use, at the moment, to turn your smartphone into a quality webcam. At this point, to complete the discussion on this very useful topic, I suggest you follow this short video tutorial, where you will discover two other programs that will allow you to use your smartphone as a webcam. You will be able to use them in OBS Studio, Streamlabs, StreamYard, Zoom, Skype and Meet.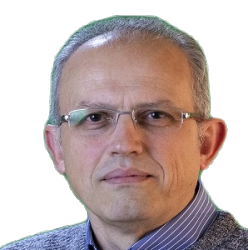 Latest posts by Antonio Lamorgese
(see all)